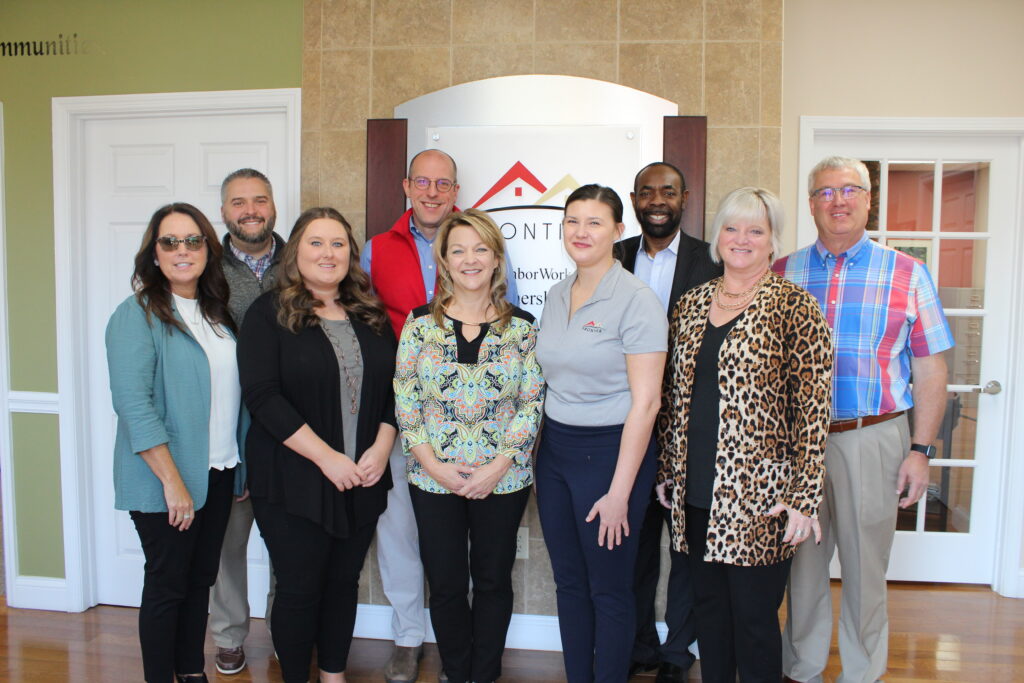 MOREHEAD, Ky. (Oct. 24, 2022) – Stock Yards Bank & Trust has partnered with Frontier Housing, Inc. to help qualified eastern Kentucky homeowners pay for needed repairs and replacements in their homes. The new Stock Yards Bank Home Repair Grant offers forgivable mortgages to those with low-moderate income to make home repairs including replacing HVAC systems, doors, windows, roofing, siding, plumbing, flooring or gutters, in addition to other energy efficiency upgrades, accessibility improvements for aging in place and safety repairs.
Frontier Housing will screen applicants and Stock Yards Bank and Trust will review the applications. Interested homeowners in Rowan and Elliott counties can find out if they are eligible and apply for one of the loans of up to $6,000 by visiting Frontier's website at frontierky.org or calling 606-784-2131.  A pool of $70,000 is available. Some limitations apply for eligible uses of the loans. Borrowers' income must be certified and deemed eligible, and borrowers must reside in a Low to Moderate Income (LMI) census tract. Beneficiaries must be the owner occupants. Loans will be forgiven over a three-year period.
"Our goal is to ensure that people can continue to reside in a safe and decent home," said Stock Yards Bank central and eastern Kentucky Market President Louis Prichard.
Stock Yards Bank Director of Community Engagement and Outreach Laurent Houekpon added, "We listen and work with local partners in the community for local solutions."
"Helping homeowners repair and preserve their homes is vital to our communities," said Frontier Housing President and CEO Tom Manning-Beavin. "Frontier Housing is proud to partner with Stock Yards Bank and Trust to implement this program."
About Frontier Housing, Inc.:
Founded in 1974, Frontier Housing was created to be a resource for eastern Kentuckians in need of housing opportunities. We are now the leader for affordable housing solutions, made up of a team of experts who are passionate about building communities. For more information visit Frontier's website at frontierky.org.
About Stock Yards Bancorp, Inc.:
Louisville, Kentucky-based Stock Yards Bancorp, Inc., with $7.77 billion in assets, was incorporated in 1988 as a bank holding company. It is the parent company of Stock Yards Bank & Trust Company, which was established in 1904. The Company's common shares trade on The NASDAQ Stock Market under the symbol "SYBT." For more information about Stock Yards Bancorp, visit the Company's website at syb.com. It has branches in Louisville, central, eastern and northern Kentucky, as well as Cincinnati and Indianapolis markets.