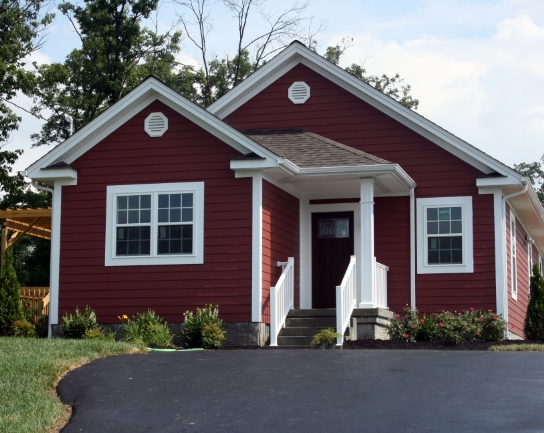 We believe homeownership transforms lives. So, we have dedicated the past 45 years to breaking the barriers that prevent folks from purchasing their own home.
Our Mission
Frontier Housing is the leader for affordable housing solutions in Appalachian communities in the heart of the Ohio River Valley. Frontier Housing improves the quality of life for individuals and families, helping them achieve long-term stability, financial independence, and generational wealth.
Who We Serve
We proudly serve 16 counties across northeastern Kentucky – Bath, Bracken, Boyd, Carter, Elliott, Fleming, Greenup, Lawrence, Magoffin, Mason, Menifee, Montgomery, Morgan, Robertson, Rowan, and Wolfe.
Here's How it Works
1. We build quality, energy efficient homes that are affordable.
With Frontier Housing, building the perfect home for your family can be a reality. You select the house plan, and we take care of the rest–from hiring contractors to finding materials to meeting with inspectors.
2. We connect people to low interest home loans–even if they've previously been turned down by a bank.
Frontier Housing believes in access to fair financing. With reasonable interest rates and down payment assistance, home ownership can be a reality.
3. We offer financial coaching to help folks build their credit.
No matter where your credit is at right now, Frontier Housing can help you make a plan to improve it–100% for free.
4. We repair and rehabilitate homes that are unsafe or inaccessible.
We can work with you to find a low interest loan or grant and connect you with quality contractors to get the job done.
5. We offer rental homes with rental assistance.
Whether you're rebuilding your credit, saving for a down payment or just aren't quite sure about home ownership, Frontier Housing connects you to a safe, affordable rental.
6. Frontier Housing sells quality, energy efficient homes for purchase.
We believe homeownership transforms lives. With flexible financing options, Frontier Housing walks with you to make the homebuying experience simple.